APPE IEB® National Competition
The 28th Annual Association For Practical And Professional Ethics Intercollegiate Ethics Bowl® will be held in Cincinnati on February 24 and 25, 2024.
Thirty-six student teams from institutions of higher learning across the country will compete in matches using a set of prepared cases that are drawn from real-life examples in education, business, life, and politics. More than 200 teams from more than 150 schools compete in regional competitions each fall to earn a berth to the national competition.
The national competition is held in conjunction with APPE's annual conference each year. In 2023, the competition was held in Portland, Oregon. The winning team was from the U.S. Naval Academy.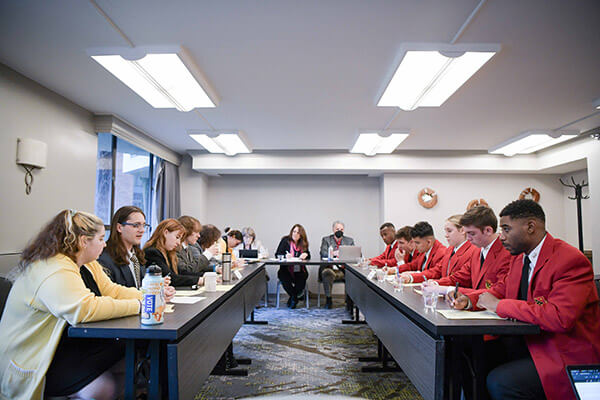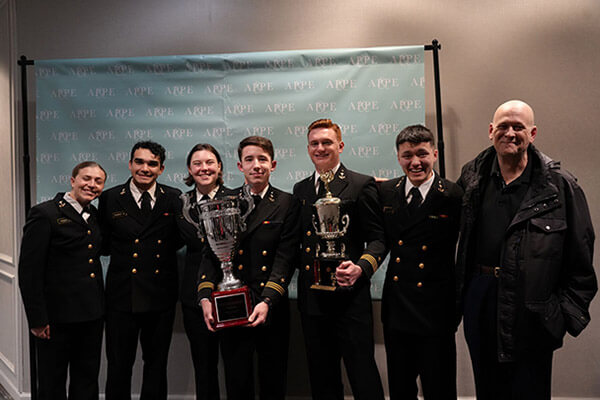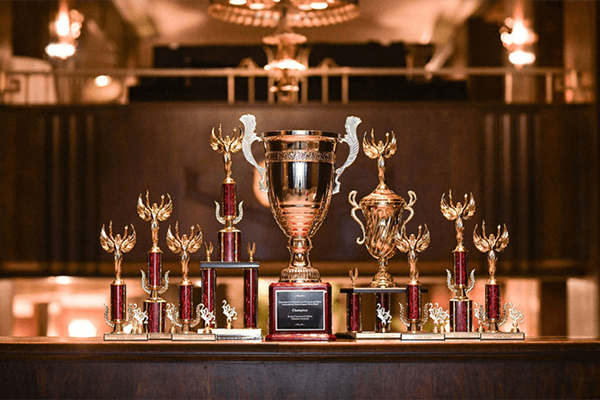 INTERESTED IN LEARNING ABOUT THE APPE IEB®?
2023 National Competition Cases
A team of case writers works on cases throughout the summer and fall. Students have approximately two months to prepare for the competition, which will use these cases.
Congratulations to the qualifying teams:
Boston College
California State University
Colorado School of Mines
DePauw University
Fordham University
Georgia Military College
Illinois Wesleyan University
Macalester College
Oakland University
Ohio Northern University
Oklahoma Christian University
Oklahoma State University
Rollins College
San Diego State University
Santa Clara University
Seattle University
Snow College
Stanford University
Taylor University
Tufts University
United States Military Academy
United States Naval Academy
University of Baltimore
University of California San Diego
University of Chicago
University of Colorado Colorado Springs
University of Florida
University of Lynchburg
University of Maryland
University of Mississippi
University of North Georgia
University of the Incarnate Word
Utah State University
Utah Valley University
Virginia Military Institute
Whitworth University
William and Mary
Youngstown State University
Sign up to be a volunteer at the 2024 competition in Cincinnati or the regional competitions as a moderator or judge.
Saturday, March 4
1:00 p.m.: Team Check-In Opens
3:30 p.m.: Judge and Moderator Check-In
4:00 p.m: Volunteer Training
4:30 p.m.: Opening Plenary
5:00 p.m.: Round One Matches
6:30 p.m.: Round Two Matches
8:00 p.m.: Round Three Matches
Sunday, March 5
9:00 a.m.: Round Four Matches
10:45 a.m.: Announcements
1:00 p.m.: Quarterfinals
2:30 p.m.: Semi-Finals
4:00 p.m.: Finals, Award Ceremony & Closing Reception
You can see the 2023 National Championship match between the U.S. Naval Academy and Tufts University, as well as the annual Awards Program.
Here are some recent media hits on the 2023 competition:
National ethics competition comes to Portland (Oregon Public Radio)
Listen in.
Portland finally landed a bowl game (Willamette Week)
Read it here.