For more than 30 years, APPE members and non-members have gathered annually to present, network, and discuss today's most relevant topics.
This year's conference will be held in Cincinnati from Feb. 22-25, 2024.
The conference includes an Opening Panel, Keynote address, concurrent sessions, evening receptions, and various pre-conference opportunities.
Registration is $300 for members and $550 for non-members. Student registration is $115 and includes a one-year APPE membership. Registration will be available by the end of September. Late registration begins on Feb. 1 and includes a late fee.
One of the most popular features of the conference is the "Book Room" which includes exhibitor and publisher tables and provides attendees and publishers a chance to network.
The APPE Intercollegiate Ethics Bowl® is also held in conjunction with the annual APPE conference and many attendees serve as judges and moderators for the competition.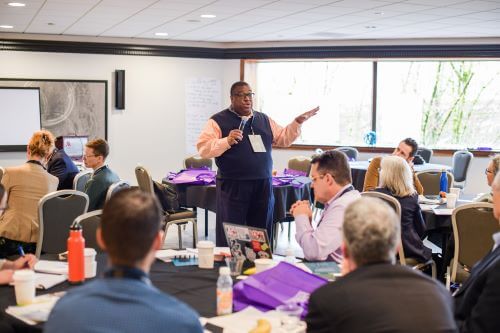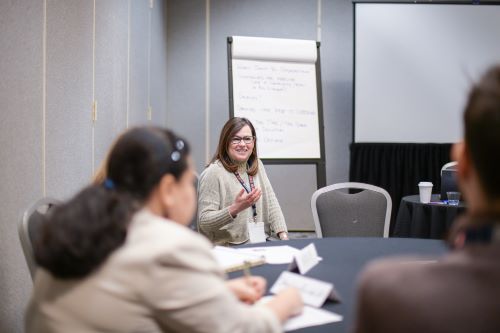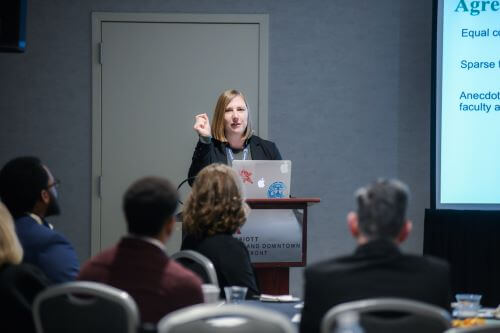 Save the Date
The 34th Annual APPE International Conference will be held Feb. 20 to 23, 2025 in Norfolk, Virginia.
Questions?
Reach out at contact@appe-ethics.org or 765-658-5015.